Miley Cyrusis soothing her achey breaky heart by spending some quality time with longtime friend Cody Simpson.
Now that the singer's whirlwind romance with Kaitlynn Carter is over, Miley seems to be moving on to her latest suitor. On Thursday afternoon, the "Slide Away" singer was spotted with Cody at a Los Angeles grocery store where an eyewitness exclusively tells E! News they saw them coming in to the grocer "real quick" to grab a drink and some sushi. And, according to the eyewitness, they also shared a "quick kiss" while perusing their food options.
Not long after, the eyewitness says Miley, who was "dressed casually in a tank top," and Cody "noticed people seeing them so they tried to rush out of there."
This isn't the first time that the two singers have been spotted together in recent days. According to social media sightings, Miley and Cody seem to be bonding over a shared love for foods and beverages like coffee and other treats.
But their outings aren't all that surprising considering their friendship goes way back. In a 2015 interview, the Aussie shared that he and Miley became friends due to their shared experiences growing up in the spotlight. "Miley is one of my best friends and she helps with some of that transitional stuff—trying to escape your childhood," he shared. "She's super open-minded and I'm working on becoming more like that."
Cody previously dated model Clair Wuestenberg, but is probably better known for his long term relationship with Gigi Hadid.
To take a walk down Miley and Cody's memory lane, check out the gallery below!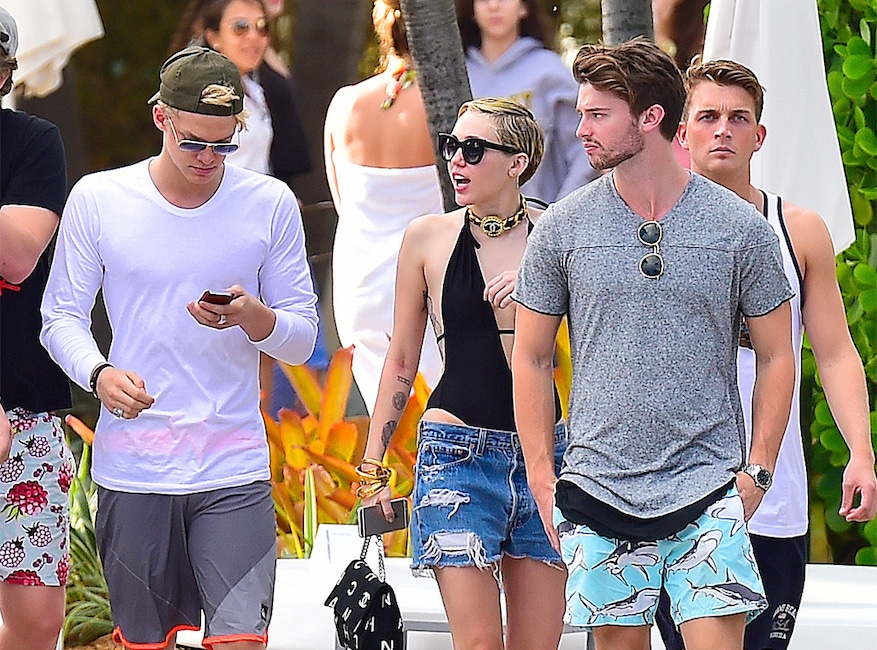 SplashNews.com
Travel Buddies
In the midst of Miley's relationship with Patrick Schwarzenegger, the Aussie-born singer joins the couple for a group trip to Miami in 2014.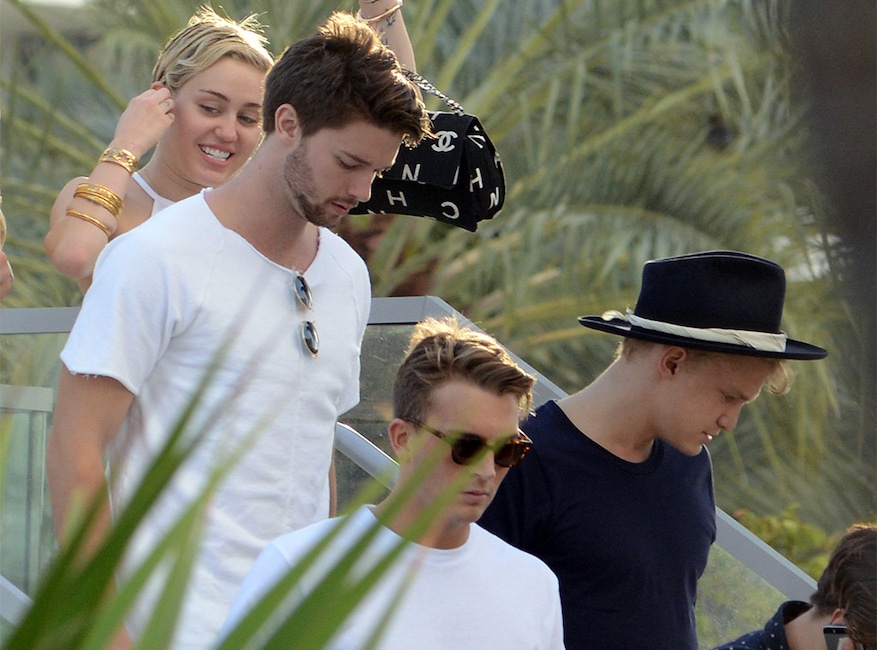 Dave Lee/GC Images
Poolside Chilling
The pals are spotted out and about on Miami Beach.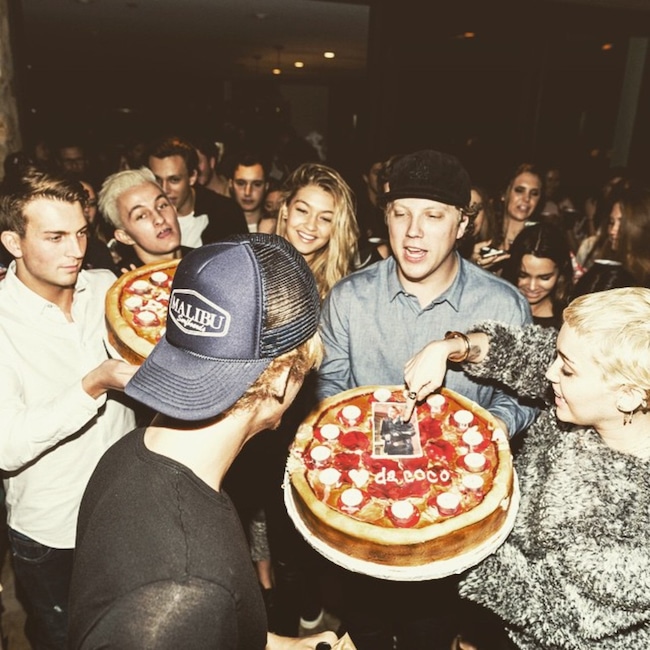 Cody Simpson/Instagram
Birthday Boy
Cody rings in his 18th birthday alongside his star-studded entourage, which includes Miley, Selena Gomez and more.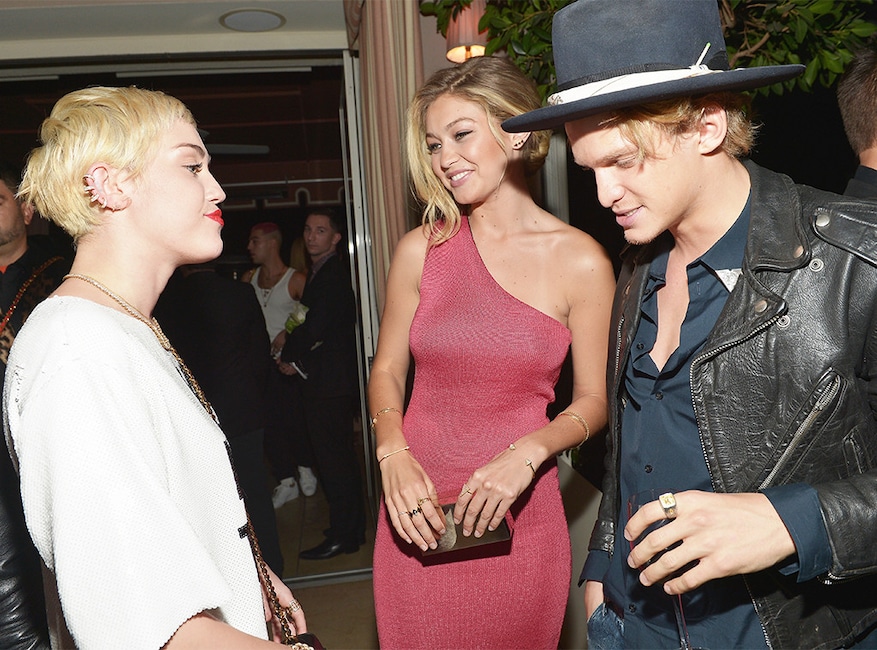 Charley Gallay/Getty Images
Three's a Crowd
The 2015 Daily Front Row Fashion Media Awards features a special appearance from Miley, who was spotted chatting up Cody and his then-girlfriend Gigi Hadid.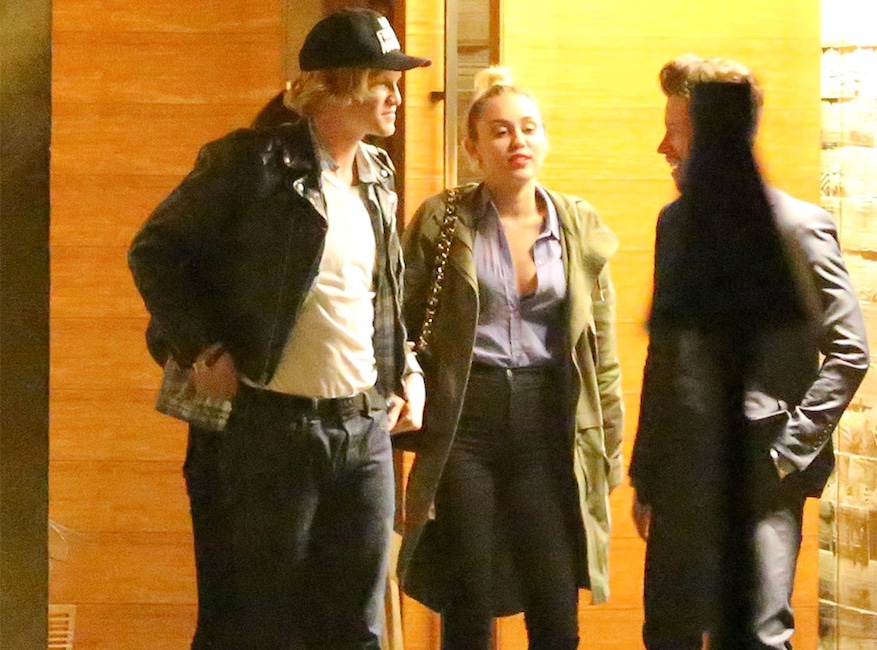 BACKGRID
Mixing & Mingling
Over summer 2015, Miley and Cody get together with Olympic snowboarder Shaun White for dinner in Malibu.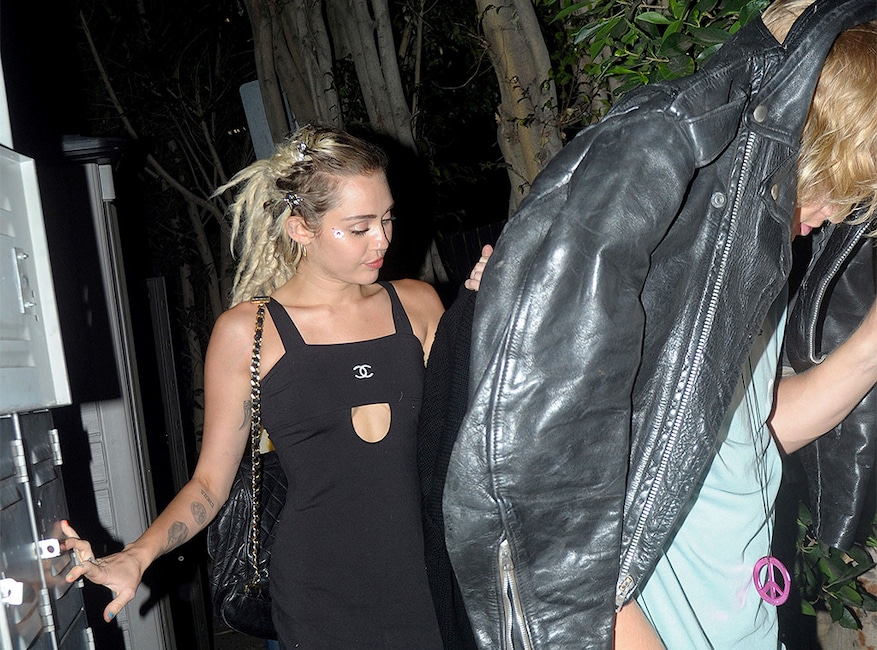 BACKGRID
Out on the Town
In Sep. 2015, the "Wrecking Ball" songstress and Cody step out for dinner at West Hollywood hot spot The Nice Guy. Despite his recent spit from Gigi, a source tells E! News they're simply "super good friends" and "absolutely nothing romantic" is going down between the pair.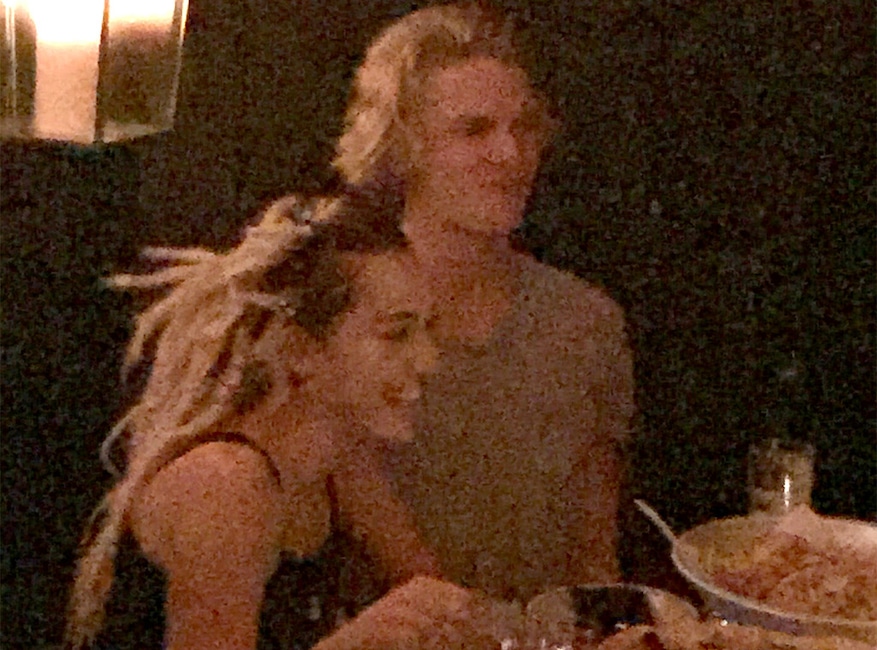 BACKGRID
Let the Good Times Roll
Miley and Cody are photographed enjoying a bite to eat while out in Los Angeles.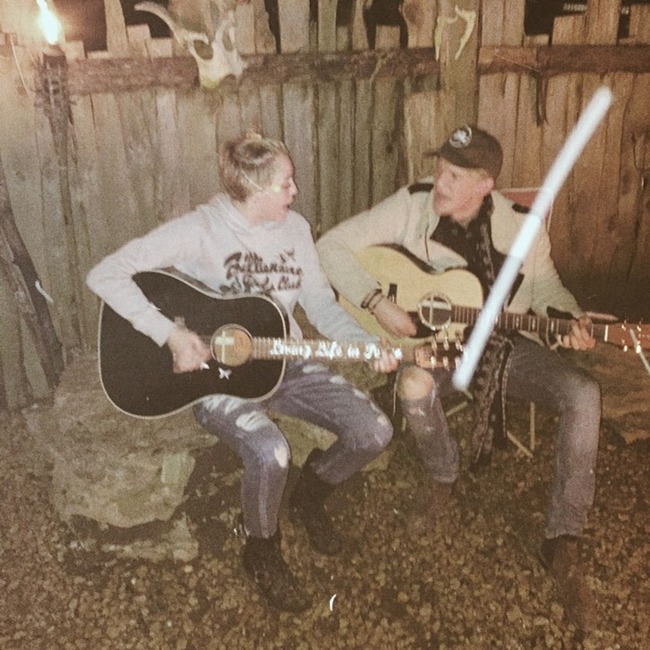 Cody Simpson/Instagram
Jam Sesh
"Spending a few days at a ranch in Nashville with some real good people," Cody wrote on Instagram in 2015 before grabbing his guitar and singing with Cyrus. "A little Johnny cash by the fire never hurt nobody."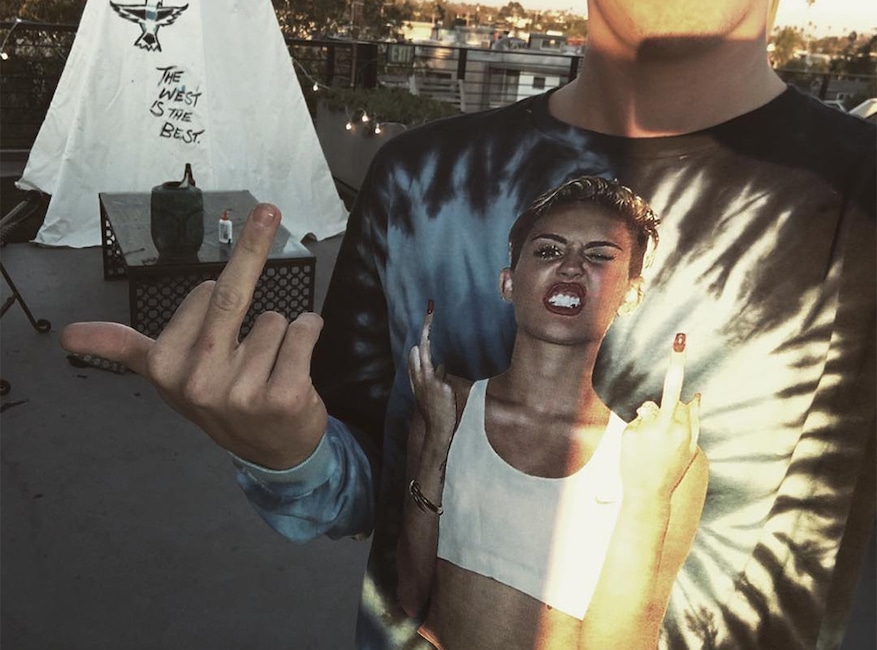 Cody Simpson/Instagram
Always Repping
The performer gives a special shout out to his gal pal before catching her concert in 2015.
This possible new romance comes as a surprise, not because of the timing, but rather because a source previously told E! News that Miley was ready to be single again. "Miley was ready to call it off because she wasn't ready for a relationship," a source said regarding her split from Kaitlynn. "She needs to be by herself."
Another insider added, "Miley feels like she got in over her head by moving on so quickly with Kaitlynn Carter after her split from Liam."
But after a recent getaway to the desert, the 26-year-old seems refreshed and is already back to work. Lately, Miley has been sharing pictures of herself at the studio, teasing fans with the hope of music in the near future.
Who knows, maybe some love songs are coming our way too.
Stay pop cultured with E! News weekdays at 12PM, 7PM & 11PM