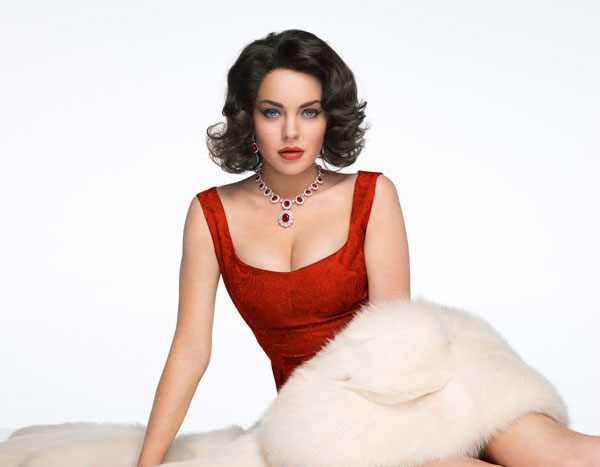 16. Grumpy Cat's Worst Christmas Ever: In 2014, someone at Lifetime thought it would be a great idea to create a Christmas film centered around Internet celebrity cat Grumpy Cat, voiced in the movie by Aubrey Plaza, who befriends a young girl that she can communicate with. We're not sure why, but we're sure glad they did.
17. Rob Lowe's Collected Works: For a few years there, it was as though Lowe was the new Lifetime king. He kicked off his reign in 2012's Drew Peterson: Untouchable—wherein, after his son catches a glimpse of him naked, he utters the repulsive phrase, "He has a right to know why I'm called 'Big Daddy'"—and continued with 2013's Prosecuting Casey Anthony, 2015's Beautiful & Twisted, and 2018's remake of The Bad Seed, which he also directed.
18. A Tale of Two Coreys: This 2018 biopic, telling the tragic rise-and-fall of one-time '80s Hollywood darlings Corey Haim and Corey Feldman was the rare Lifetime true story that had one of its subjects, Feldman, on board as an EP. (Haim died of pneumonia in 2010.) And like most of its Hollywood biopics, it was full of insane wigs, unknown actors attempting to portray mega-watt stars (in this instance, Michael Jackson and Carrie Fisher, among others), and some pretty cringe-y dialogue. ("The Two Coreys? More like the 'Who?' Coreys!" Feldman watches an "Entertainment TV" reporter crack about his declining career.)
19. UnREAL's Disappearing Act: In season one, UnREAL, a juicy look at the making of a dating reality show from a former producer on The Bachelor, was one of Lifetime's most critically-acclaimed scripted series. By season two, it had become a laughing stock. And after season three, it was a non-entity. In a move presaging another wild moment on this list, the network punted its fourth and final produced season to Hulu a month after the third season finished airing.
20. She's Too Young: What's she too young for? Well, that would be sex, of course. In this 2004 film, Marcia Gay Harden stars as the mother of a 14-year-old daughter whose outrageous behavior at school leads to a syphilis outbreak. It was partly inspired by an outbreak that occurred in a suburb of Atlanta in 1996, where over 200 teenagers were exposed.