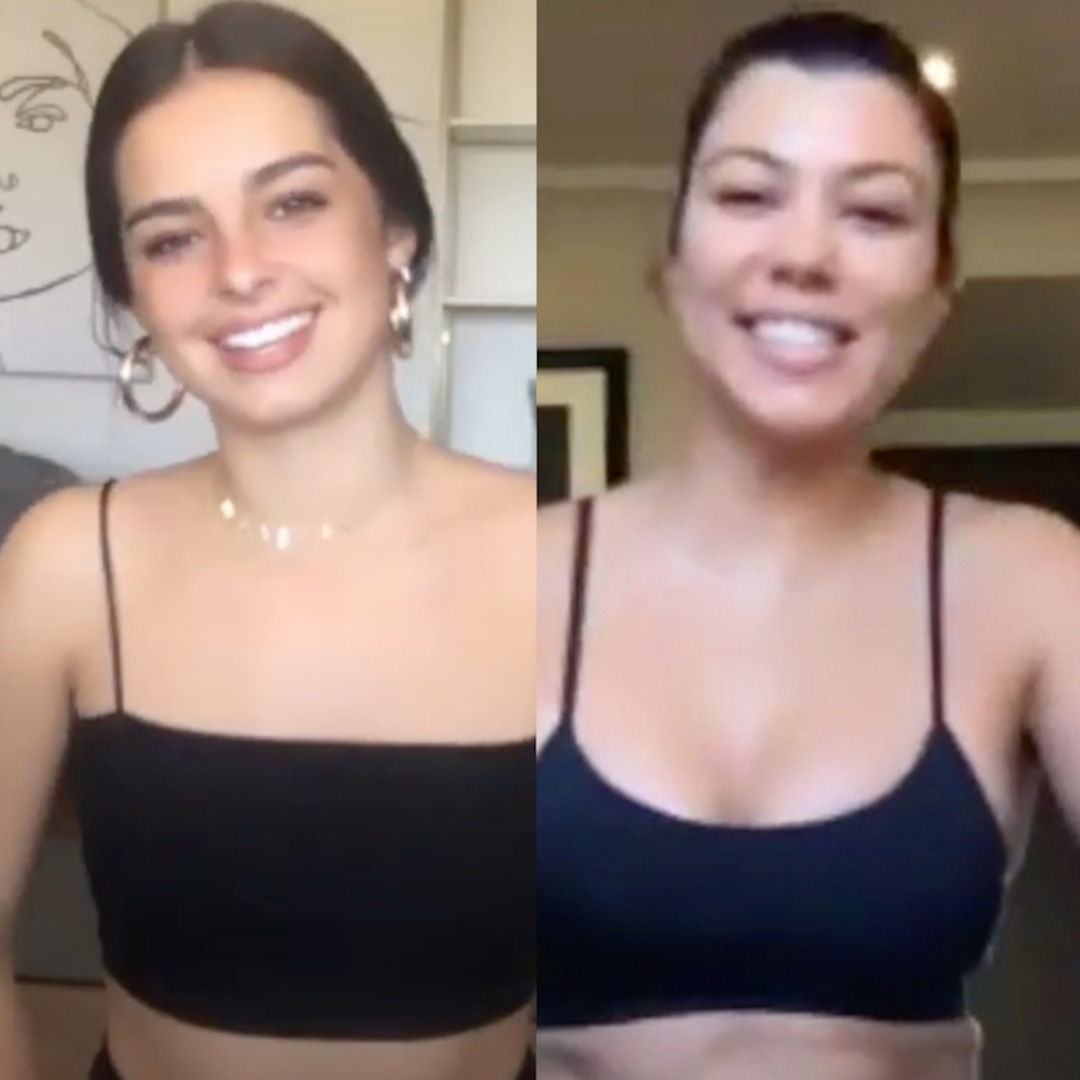 After quickly chatting it up, the two began their booty workout. Addison's workout consisted of donkey kicks, fire hydrants and fire hydrant extensions on each leg for two circuits that would add up to a quick 6 minutes.
While the two worked out, they continued to catch up with one another. Addison asked Kourtney, "How's Mason Disick doing?"
"He's so good, I tried to call him… he's at his dad's. I tried to tell him yesterday that I'm doing this with you because he's going to be so excited but he didn't answer my call… but I couldn't tell him in a text… I have to tell him in person, I need to see his reaction," Kourtney shared in the middle of some donkey kicks.
"I added him on Fortnite so we could play and I think he played with my little brothers too," Addison told Kourtney. "He is so adorable."
"I can't wait until this is all over so we can all hang out again," the 41-year-old responded. "But you can join a social distance workout in the meantime."
Watch their 6-minute workout below!